TOP FIVE CHILDREN'S BOOKS:
PICTURE BOOKS:
1.
THE BOOK WITH NO PICTURES
, by B. J. Novak
2.
THE DAY THE CRAYONS QUIT
, by Drew Daywalt. Illustrated by Oliver Jeffers
3.
I WISH YOU MORE
, by Amy Krouse Rosenthal. Illustrated by Tom Lichtenheld
4.
WAITING IS NOT EASY!
, by Mo Willems
5.
DRAGONS LOVE TACOS
, by Adam Rubin. Illustrated by Daniel Salmieri
by Adam Rubin. Illustrated by Daniel Salmieri
This scrumptious New York Times bestseller has a whole lot of kick!
Dragons love tacos. They love chicken tacos, beef tacos, great big tacos, and teeny tiny tacos. So if you want to lure a bunch of dragons to your party, you should definitely serve tacos. Buckets and buckets of tacos. Unfortunately, where there are tacos, there is also salsa. And if a dragon accidentally eats spicy salsa . . . oh, boy. You're in red-hot trouble.
The award-winning team behind Those Darn Squirrels! has created an unforgettable, laugh-until-salsa-comes-out-of-your-nose tale of new friends and the perfect snack.
MIDDLE GRADE:
1
. WONDER,
by R. J. Palacio
2.
THE ONE AND ONLY IVAN
, by Katherine Applegate
3.
A LONG WALK TO WATER
, by Linda Sue Park
4.
BROWN GIRL DREAMING
, by Jacqueline Woodson
5.
RAD AMERICAN WOMEN A-Z,
by Kate Schatz. Illustrated by Miriam Klein Stahl
SPOTLIGHT:
The New York Times bestseller A Long Walk to Water begins as two stories, told in alternating sections, about two eleven-year-olds in Sudan, a girl in 2008 and a boy in 1985. The girl, Nya, is fetching water from a pond that is two hours' walk from her home: she makes two trips to the pond every day. The boy, Salva, becomes one of the "lost boys" of Sudan, refugees who cover the African continent on foot as they search for their families and for a safe place to stay. Enduring every hardship from loneliness to attack by armed rebels to contact with killer lions and crocodiles, Salva is a survivor, and his story goes on to intersect with Nya's in an astonishing and moving way.
1.
PAPER TOWNS
, by John Green
2.
AN EMBER IN THE ASHES
, by Sabaa Tahir
3.
LOOKING FOR ALASKA,
by John Green
4.
THE FAULT IN OUR STARS,
by John Green
5.
MISS PEREGRINE'S HOME FOR PECULIAR CHILDREN,
by Ransom Riggs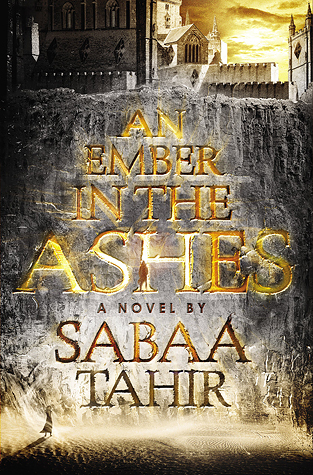 AN EMBER IN THE ASHES is a thought-provoking, heart-wrenching and pulse-pounding read. Set in a rich, high-fantasy world with echoes of ancient Rome, it tells the story of a slave fighting for her family and a young soldier fighting for his freedom.
Laia is a slave. Elias is a soldier. Neither is free.
Under the Martial Empire, defiance is met with death. Those who do not vow their blood and bodies to the Emperor risk the execution of their loved ones and the destruction of all they hold dear.
It is in this brutal world, inspired by ancient Rome, that Laia lives with her grandparents and older brother. The family ekes out an existence in the Empire's impoverished backstreets. They do not challenge the Empire. They've seen what happens to those who do.
But when Laia's brother is arrested for treason, Laia is forced to make a decision. In exchange for help from rebels who promise to rescue her brother, she will risk her life to spy for them from within the Empire's greatest military academy.
There, Laia meets Elias, the school's finest soldier—and secretly, its most unwilling. Elias wants only to be free of the tyranny he's being trained to enforce. He and Laia will soon realize that their destinies are intertwined—and that their choices will change the fate of the Empire itself.
1.
THE MAZE RUNNER
, by James Dashner
2.
DIVERGENT
, by Veronica Roth
3.
DIARY OF A WIMPY KID
, written and illustrated by Jeff Kinney
4.
PERCY JACKSON & THE OLYMPIANS
, by Rick Riordan
5.
WHATEVER AFTER,
by Sarah Mlynowski
SPOTLIGHT: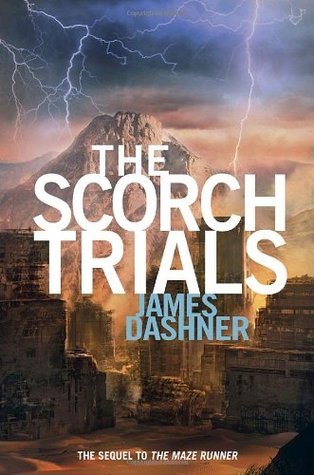 THE SCORCH TRIALS
Solving the Maze was supposed to be the end.
Thomas was sure that escape from the Maze would mean freedom for him and the Gladers. But WICKED isn't done yet. Phase Two has just begun. The Scorch.
There are no rules. There is no help. You either make it or you die.
The Gladers have two weeks to cross through the Scorch—the most burned-out section of the world. And WICKED has made sure to adjust the variables and stack the odds against them.
Friendships will be tested. Loyalties will be broken. All bets are off.
There are others now. Their survival depends on the Gladers' destruction—and they're determined to survive.
Disclaimer: All information was gathered from the Nytimes.com and Goodreads.com.