TOP FIVE FICTION:
HARDCOVER:
THE GIRL ON THE TRAIN

,

by Paula Hawkins

ALL THE LIGHT WE CANNOT SEE

,

by Anthony Doerr

THE STRANGER

,

by Harlan Coben

HOT PURSUIT

,

by Stuart Woods

FALLING IN LOVE

,

by Donna Leon
SPOTLIGHT:

THE GIRL ON THE TRAIN
Paula Hawkins
A debut psychological thriller that will forever change the way you look at other people's lives.

Rachel takes the same commuter train every morning. Every day she rattles down the track, flashes past a stretch of cozy suburban homes, and stops at the signal that allows her to daily watch the same couple breakfasting on their deck. She's even started to feel like she knows them. "Jess and Jason," she calls them. Their life—as she sees it—is perfect. Not unlike the life she recently lost.

And then she sees something shocking. It's only a minute until the train moves on, but it's enough. Now everything's changed. Unable to keep it to herself, Rachel offers what she knows to the police, and becomes inextricably entwined in what happens next, as well as in the lives of everyone involved. Has she done more harm than good?

A compulsively readable, emotionally immersive, Hitchcockian thriller that draws comparisons to Gone Girl, The Silent Wife, or Before I Go to Sleep, this is an electrifying debut embraced by readers across markets and categories.
PAPERBACK TRADE:
THE GOLDFINCH

,

by Donna Tartt

THE HUSBAND'S SECRET

,

by Liane Moriarty

THE LONGEST RIDE

,

by Nicholas Sparks

THE ESCAPE

,

by David Baldacci

THE ALCHEMIST

,

by Paulo Coelho
SPOTLIGHT: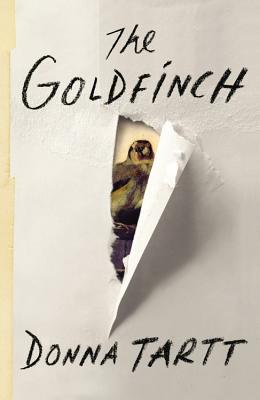 THE GOLDFINCH
It begins with a boy. Theo Decker, a thirteen-year-old New Yorker, miraculously survives an accident that kills his mother. Abandoned by his father, Theo is taken in by the family of a wealthy friend. Bewildered by his strange new home on Park Avenue, disturbed by schoolmates who don't know how to talk to him, and tormented above all by his unbearable longing for his mother, he clings to one thing that reminds him of her: a small, mysteriously captivating painting that ultimately draws Theo into the underworld of art.

As an adult, Theo moves silkily between the drawing rooms of the rich and the dusty labyrinth of an antiques store where he works. He is alienated and in love-and at the center of a narrowing, ever more dangerous circle.

The Goldfinch is a novel of shocking narrative energy and power. It combines unforgettably vivid characters, mesmerizing language, and breathtaking suspense, while plumbing with a philosopher's calm the deepest mysteries of love, identity, and art. It is a beautiful, stay-up-all-night and tell-all-your-friends triumph, an old-fashioned story of loss and obsession, survival and self-invention, and the ruthless machinations of fate.
PAPERBACK MASS-MARKET:
THE LONGEST RIDE

,

by Nicholas Sparks

I'VE GOT YOU UNDER MY SKIN

,

by Mary Higgins Clark

FIELD OF PREY

,

by John Sandford

OUTLANDER

,

by Diana Gabaldon

TOM CLANCY: SUPPORT AND DEFEND

,

by Mark Greaney
SPOTLIGHT: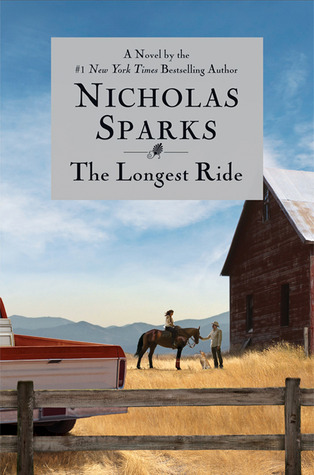 THE LONGEST RIDE
Nicholas Sparks
Ira Levinson is in trouble. At ninety-one years old, in poor health and alone in the world, he finds himself stranded on an isolated embankment after a car crash. Suffering multiple injuries, he struggles to retain consciousness until a blurry image materializes and comes into focus beside him: his beloved wife Ruth, who passed away nine years ago. Urging him to hang on, she forces him to remain alert by recounting the stories of their lifetime together – how they met, the precious paintings they collected together, the dark days of WWII and its effect on them and their families. Ira knows that Ruth can't possibly be in the car with him, but he clings to her words and his memories, reliving the sorrows and everyday joys that defined their marriage.
A few miles away, at a local rodeo, a Wake Forest College senior's life is about to change. Recovering from a recent break-up, Sophia Danko meets a young cowboy named Luke, who bears little resemblance to the privileged frat boys she has encountered at school. Through Luke, Sophia is introduced to a world in which the stakes of survival and success, ruin and reward -- even life and death – loom large in everyday life. As she and Luke fall in love, Sophia finds herself imagining a future far removed from her plans -- a future that Luke has the power to rewrite . . . if the secret he's keeping doesn't destroy it first.
Ira and Ruth. Sophia and Luke. Two couples who have little in common, and who are separated by years and experience. Yet their lives will converge with unexpected poignancy, reminding us all that even the most difficult decisions can yield extraordinary journeys: beyond despair, beyond death, to the farthest reaches of the human heart.
E-BOOK:
THE GIRL ON THE TRAIN

,

by Paula Hawkins

HOT PURSUIT

,

by Stuart Woods

THE LONGEST RIDE

,

by Nicholas Sparks

THE STRANGER

,

by Harlan Coben

WHEN I'M GONE

,

by Abbi Glines
SPOTLIGHT:
HOT PURSUIT
Stone Barrington is back in the exciting new adventure from perennial fan favorite, Stuart Woods.
Stone Barrington travels to Wichita to take possession of his long-awaited Citation M2, and is pleasantly surprised to find that the delivery pilot is a gorgeous woman who's soon moving to New York and is available for a closer acquaintance. . . .
Meanwhile, Stone is extended an invitation to a secret and private club, open to only the most exclusive membership.